Canterbury Cretecova Ltd are specialists in Concrete and Cretecova paving. With over 35 years in the Decorative Concrete industry, the last 15 years specialising in overlays, Canterbury Cretecova Ltd has the staff and expertise to successfully complete any project whether it is new concrete paving or re-surfacing existing concrete. 
Our scope includes shop floors, bars, kitchens, bathrooms, dining rooms, entryways, paths, patios, driveways, conservatories, courtyards, pool surrounds and any other concrete areas that may need refurbishment.
If you have existing plain concrete areas that need tidying up we have a wide variety of patterns and colours to enhance any area. We can transform your dull, unattractive concrete into a work of art.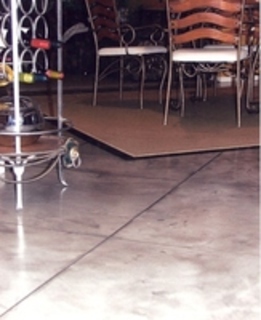 Cretecova is a 3mm-4mm concrete re-surfacing system which does not interfere with existing levels. It can be laid internally or externally and is suitable for domestic or commercial applications.
We carry out all the necessary surface preparation and repairs and will create a colour and pattern, in conjunction with the customer, to achieve a great colour and finish to transform any area.
Interior surfaces are sealed with a heavy duty urethane for ease of cleaning and exterior surfaces with an anti-skid sealer to provide a safe, slip free environment.
It is extremely low maintenance, hardwearing and will add beauty and value to your property.
Other Services
Stamped Concrete
Coloured Concrete
Exposed Aggregate
Plain Concrete
Concrete Repairs
Also available Lightweight Stone Cladding heritagestone.co.nz
Please call us for a no-obligation, free quotation or if you would like some advice on your project.